Our services includes offshore software development , ranging from developing web services to more sophisticated mobile application development
Web Development
Cipher Solutions specialized in developing web applications and web service. We offer you functional end to end solutions that create a global presence, develop sales, build customer awareness and enhance brand identity. Combining Web 2.0 technologies together with existing applications we offer solutions that work.
Our portfolio
Cipher Solutions develop desktop based software solutions, ranging from specific modules & components, to complete packages with testing and implementation. Cipher Solutions enables our customers to carry out their core business functions with minimum maintenance involvement.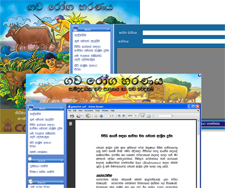 Our first desktop application was called as "Gawa Roga Haranaya" for handle Animal's Treatments in Sri Lanka. We developed this application for "CORE" in Sri Lanka.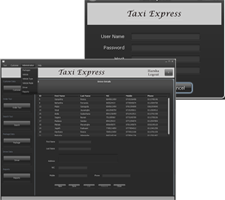 "Taxi Express" developed by java base desktop application which used to store taxi details, driver's details, Order details, package details. Taxi company can easily track these kind of details and they can add, edit, delete, search and view customers and their taxi booking details.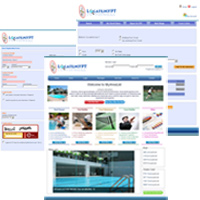 "LocateMyPT" is one of our valuable product, which has been designed for tradesmen who are working on the swimming pool or tennis court industry. This product allows tradesmen to find a list of residential/commercial addresses for their target market area. It also provides additional facilities to create marketing letters and address labels on the fly.
| | | |
| --- | --- | --- |
| | | |
| | | |
| MarinaBay Sands Internal Directory | | |
| | | |
| | | |

Software Integration
We intergrate all web development projects with a comprehensive Search Engine Optimization (SEO) program. Therefore our clients get the benifit of market their products and services.
ERP customization
The rate of customization is straightforwardly comparative to ERP success. Customization tends to create a challenge to time and the funds allocated. We bring together our technical and systems knowledge with our business understanding to deliver high valuable, reliable add-on modules to your ERP solutions. Therefore you can easily fully automate required operations in your organization.
Platform competencies:
Java
VB.Net, C#
JavaScript, VBScript, Ajax
HTML , CSS
PHP, ASP, JSP
Flash
Databases
Content Management System
Joomla
Wordpress
Mambo
Drupal
Sugar CRM
Graphic and 3D designing
3D Max
Illustrator
Photoshop
Flash
J2ME
iPhone apps
Android apps


Moving new technologies

We help our clients to increase their performance by developing suitable application development services that address business problems and increase value from IT investments. Use CMS such as Joomla, Wordpress, Mambo, Sugar and Silverstripe.
Latest Technology.